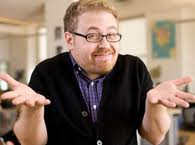 "We call this tubby f**k, Sam who's girlfriend is faithful"
Sam Reich was the director of all of the videos on CollegeHumor.com. This position is now held by Josh Ruben. He has shown that he is very good at doing impressions of the characters from Family Guy. In Jake and Amir, Sam is shown to be Amir's only friend, and is seen playing video games with him and he was also once his interpreter.
Appearances
Edit
Ad blocker interference detected!
Wikia is a free-to-use site that makes money from advertising. We have a modified experience for viewers using ad blockers

Wikia is not accessible if you've made further modifications. Remove the custom ad blocker rule(s) and the page will load as expected.